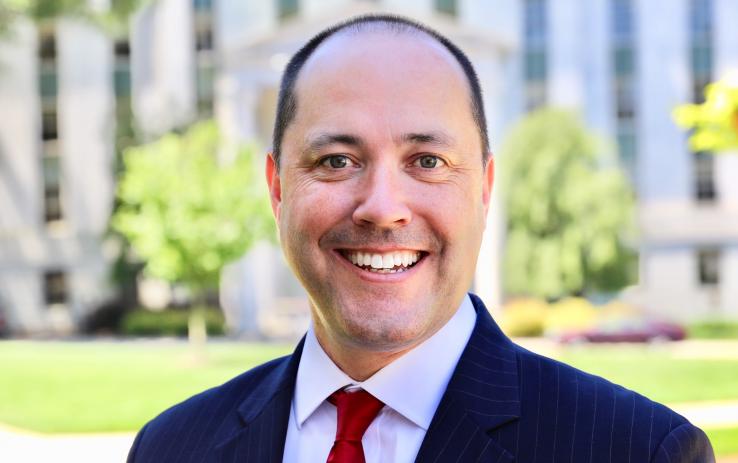 Attorney General Chris Carr
State of Georgia
Chris Carr was appointed Attorney General in 2016 by then-Governor Nathan Deal, and in 2018 Chris was elected statewide to serve a full, four-year term.
As Attorney General, Chris oversees a team of nearly 600 who defend all state agencies, boards and authorities. On any given week, the Attorney General and his Law Department are managing more than 21,000 matters.
Chris is working every day to protect Georgians' lives and livelihoods. He is focused on issues that affect all Georgia communities: ending human trafficking, combating the opioid epidemic, stopping gangs, prosecuting elder abuse and fighting cyber-crime. This also includes protecting Georgians from federal overreach and keeping government open and transparent to its citizens.
Chris brings to the job years of valuable experience in economic development, state and federal policymaking, and the law. Chris served as chief of staff for U.S. Senator Johnny Isakson for six years and was the state's top economic development official for three years. Georgia held the title as the "number one state in the nation for business" all three years that Chris was Commissioner.