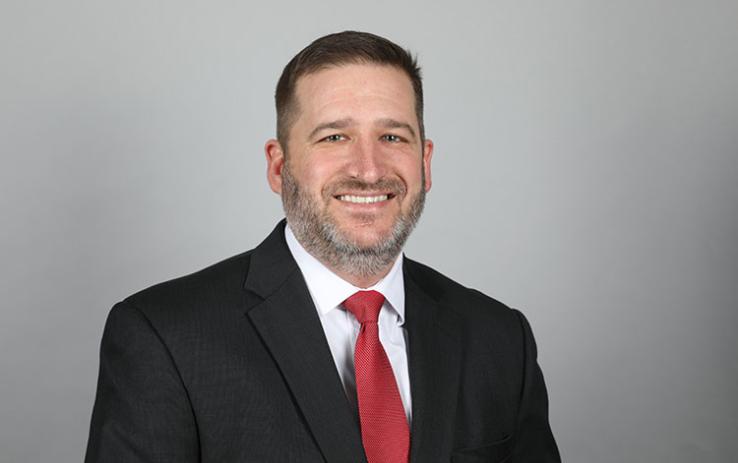 Josh Brooks
J. Reid Parker Director of Athletics | University of Georgia
Josh Brooks was named J. Reid Parker Director of Athletics in January 2021, after serving 11 years in supporting roles at the University of Georgia, most recently as Interim Director of Athletics and Senior Deputy Director of Athletics. Since Brooks became Athletic Director, UGA has won the 2022 College Football Playoff national championship, the 2021 national title in Equestrian, and 2021 SEC crown in women's tennis. The Bulldogs finished 10th in the 2021 Learfield Directors' Cup, and by finishing 19th in 2022, Georgia is one of just nine schools to post top-25 finishes in the Directors' Cup every year during the 2000s.
In addition, Brooks hired a number of head coaches in his first full year, including two national champions in track and field coach Caryl Smith Gilbert and soccer coach Keidane McAlpine, both from USC. Brooks also named successors to longtime head coaches Jack Bauerle (Swimming & Diving) and Lu Harris-Champer (Softball) who both retired. Tony Baldwin took over the softball program in summer 2021, while Stefanie Williams Moreno and Neil Versfeld, two of Georgia's most successful collegiate swimmers, were named head women's and men's swimming and diving coach respectively.
Academics and community service have been in the forefront of Brooks' administration. A league-best 97 student-athletes were named to the Winter 2022 SEC Academic Honor Roll. Georgia teams have won significant SEC Community Service honors, culminating with Jessica Drop (Cross Country, Track & Field) being named the 2020-21 Brad Davis SEC Community Service Female Leader of the Year. The "Dawgs for Pups" campaign, initiated by the football team, has undertaken several community service projects, including the donation of all ticket revenue from the annual G-Day spring football game, totaling $100,000, to Athens-based Downtown Academy.
With close attention to the game-day experience, Brooks has spearheaded such fan-centric improvements as family-friendly pricing on concessions at all venues, a partnership with Zaxby's to provide the restaurant chain's popular ice, and the use of pedestal scanners for quicker entry to Sanford Stadium. Brooks has also placed great emphasis on the student-athlete experience, with a comprehensive Name, Image, and Likeness program, LeGAcy, which provides wide-ranging education, multi-media management tools, and brand-building training.
A native of Hammond, La., Brooks graduated from LSU ('02) with a degree in Kinesiology and completed his master's degree in Sport Management from UGA ('14). He and his wife, Lillie, have three sons.