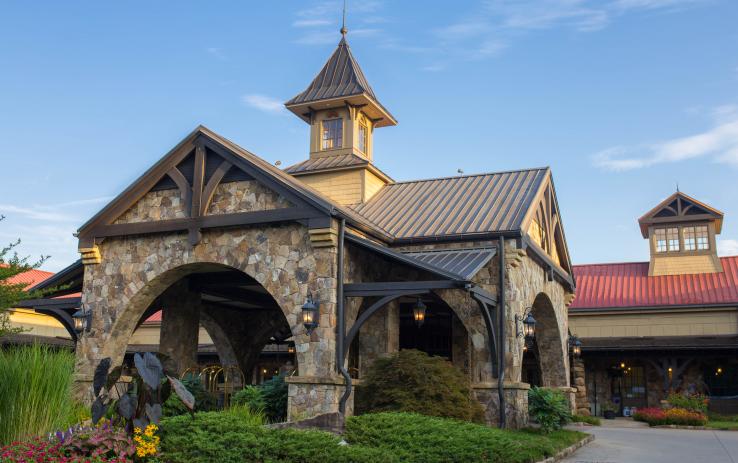 Health & Safety
Explore Georgia is fully committed to providing a safe conference environment. We are closely following ongoing developments with the COVID-19 Delta variant and are in contact with the Governor's Office and the Department of Public Health.  In addition, Lanier Islands Resort remains passionately committed to help prevent the spread of COVID-19 by maintaining the guidelines set forth by the CDC's health and safety experts. As precautionary measures continue to evolve with the virus, we appreciate your support and cooperation throughout your visit to Lanier Islands.
Given the new evidence on the Delta variant currently circulating in the United States, the Centers for Disease Control (CDC) made changes in guidance for fully vaccinated people as of July 27, 2021. Here are the updates:
1. To maximize protection from the variant and to possibly prevent spreading it to others, it is recommended that fully vaccinated people wear a mask in public indoor settings in areas of substantial or high transmission.
2. Wearing a mask is most important if you have a weakened immune system or if, because of your age or an underlying medical condition, you are at increased risk for severe disease, or if someone in your household has a weakened immune system, is at increased risk for severe disease, or is unvaccinated. If this applies to you or your household, you might choose to wear a mask regardless of the level of transmission in your area. We support and respect the decisions of those who choose to wear a mask.
3. It is recommended that fully vaccinated people who have come into close contact with someone with suspected or confirmed COVID-19 to be tested 3-5 days after exposure, and to wear a mask in public indoor settings for 14 days or until they receive a negative test result.
If you are unvaccinated, we urge you to get vaccinated. This is a very personal decision, but it is indisputable that these effective vaccines are our greatest tool to defeat COVID-19. The CDC and the Department of Public Health continue to recommend that everyone who is eligible to be vaccinated to get vaccinated. Vaccination is especially important considering the spread of the highly contagious Delta variant. The data is clear – nearly all new COVID hospitalizations in Georgia are among the unvaccinated. Being vaccinated significantly lowers your risk of having a severe outcome if you contract COVID-19. According to the CDC, of the 161 million fully vaccinated individuals in the United States, only 5,914 experienced severe COVID-19 outcomes. These numbers demonstrate the benefits of being vaccinated. Please get vaccinated if you're eligible and haven't done so already.
Please continue to closely monitor yourself for symptoms of COVID-19. Do not attend the conference if you have any symptoms. If you are experiencing symptoms, are awaiting a test result or have tested positive, you should email Julie Musselman at jmusselman@georgia.org to cancel your registration. We appreciate your cooperation as we monitor developments in a very dynamic situation.