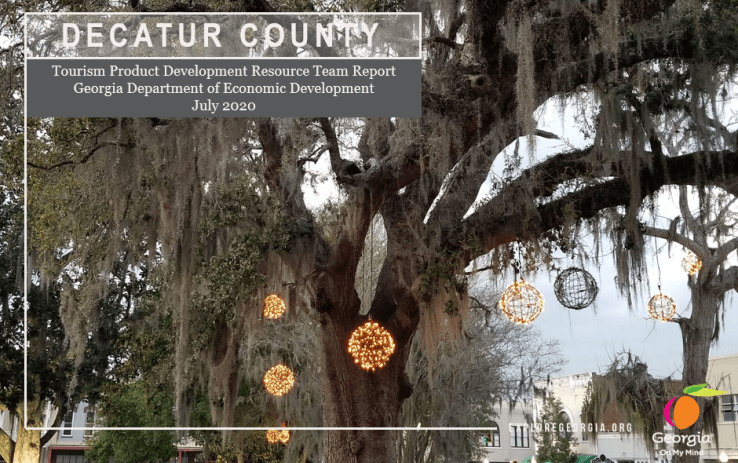 Decatur County Recommendations
Bring Arts to the table to visually reveal tourism assets!​ Connect downtown corridors to the Flint River Walk and waterfront. Preserve cultural heritage of homes and rural churches through tours and storytelling. Create unique agritourism experiences ​like a truffle hunt with Tate the Truffle Dog at Pecan Ridge Plantation. Add options for unique lodging with experiences​ across the county. Expand outdoor adventure: mountain biking, free quail hunting at the WMA, river paddling, birding and geocaching​.
Sample itinerary: snag a downtown 2nd story boutique hotel room or a loft rental apartment and get familiar with the walk from the hook & ladder outdoor venue to the waterfront. Pop into the fitness court by the river for a workout session, swing above the bluff and enjoy the views, and head up the grand steps to lunch or dinner downtown. Rise early to enter the kayak fishing tournament the next day and relax afterwards with a stroll amongst the live oak champion trees. Dinner at the American is a perfect reward for an active weekend.