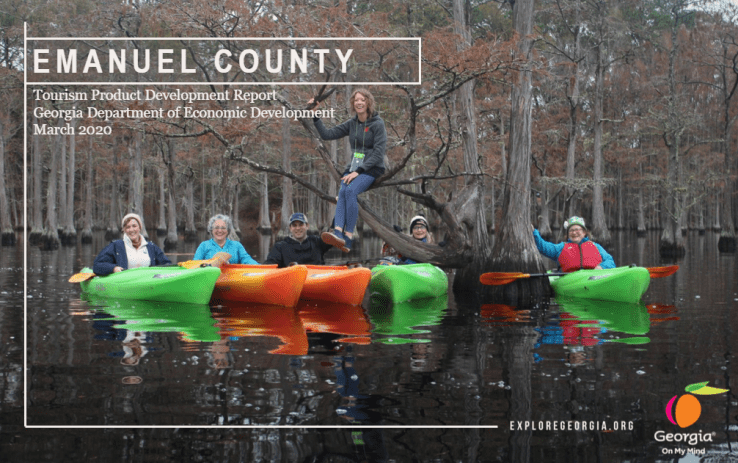 Emanuel County Recommendations
Download the full report for tourism product development recommendations on using Arts and agritourism as solutions, activating natural resources for outdoor recreation, improving your downtown destination, adding unique lodging to the portfolio along with preserving history to offer visitor-ready experiences in cultural heritage.
Sample itinerary: save the dates now for the Twin City centennial celebration in 2021. Plan to stay in town at an airbnb grand home or in the newly refurbed cottages at George L. Smith State Park. The newly opened Piggly Wiggly will have all the preparations you need for a family dinner after kayaking the Mill Pond at the park with Wesley. And if you biked there from town along Parrish Pond road, you'll be plenty hungry enough to venture to Miss Connie's at the Coleman House or Bernie's on Main in Swainsboro for Sunday dinner. Time your visit for the 75th annual Pine Tree Festival and take a turn sitting up in the tree if you are game. For more delicious fresh caught dinners seek out some of the fish houses located down sandy roads throughout the county.