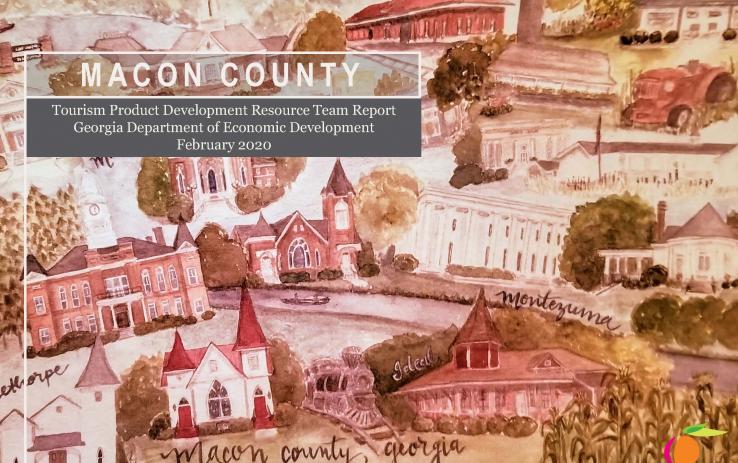 Macon County Recommendations
Create agritourism experiences that feature your #1 industries and lean on the arts as a solution to promote unique experiences. Promote outdoor recreation with land/water trail solutions. Promote cultural heritage and county brand through storytelling. Also consider temporary ideas to activate the downtowns and explore sites for unique lodging and offer these experiences to the visitor.
Sample itinerary: prepare for a week-long floating adventure with Paddle Georgia on the Flint River or take a shorter run any day of the week. Make sure to taste a juicy Elberta Peach while you are in town and ponder just how the hybrid comes away from the seed so easily as you stroll through the gardens as Massey Lane. Breakfast in Marshallville at the cafe will set you right for the day of exploring heritage, hunting, fishing, or figuring out if Ideal is the perfect township. Don't miss out on an after-dinner stroll along the river whether you are enjoying Mexican or Amish foods in Oglethorpe or Montezuma and one day when the trail connects, be sure to get your steps in as you walk between the towns across the Flint River!