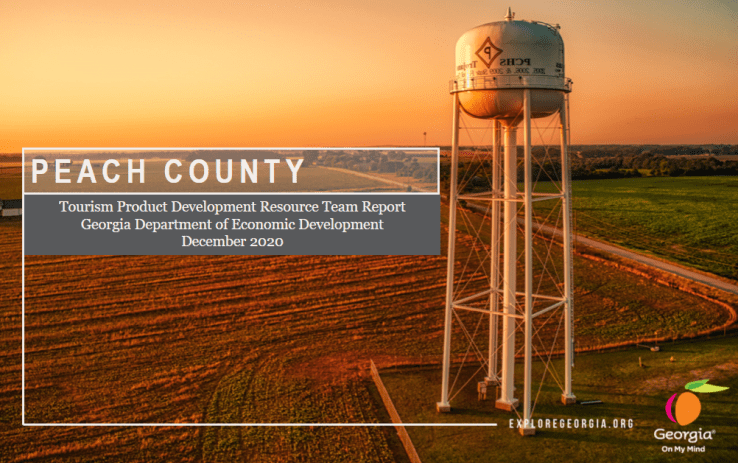 Peach County Recommendations
Lean on the Arts as a solution to elevate unique experiences​. Re-certify Main Street Program to enhance downtown assets​. Preserve cultural heritage through sites and storytelling. Create agritourism experiences that benefit the farm and the visitor​. Explore sites for unique lodging and promote experiences. Launch a powerful destination marketing organization​.
Sample itinerary: roll into town past the farm stands to grab fresh produce for the family at the RV campground or one of the downtown lofts. Explore campus during the HBCU tour of FVSU, starting at the new amphitheater for a Ham & Eggs breakfast show, and get your steps in on the many walking trails in town parks. Head on out to the farm to taste the local goat's milk ice cream and cheeses. Add more experiences to your list by checking with the staff at the new Welcome Center in Fort Valley or the log cabin Visitor Center in Byron. Time your visit for the 50th anniversary of the Byron Pop Festival or the Byron Jail House Rock concert series for more outdoor fun.