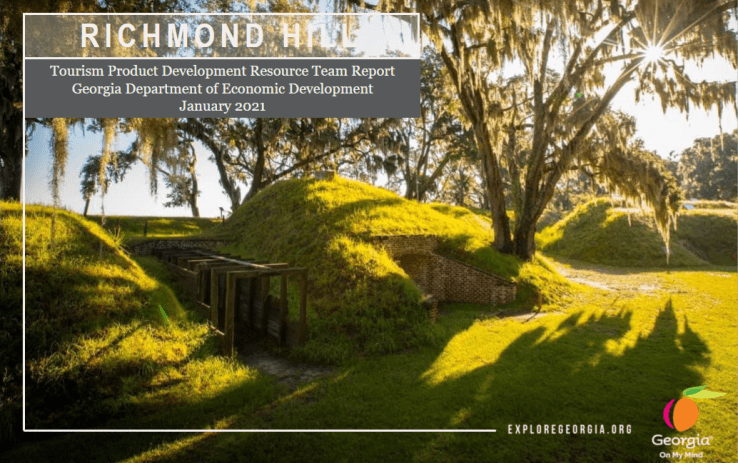 Richmond Hill Recommendations
Henry Ford's Southern Town story is told through the arts and cultural heritage product​. Design landscape to elevate downtown (historic district) visibility​ will use white Ford Fences and uniform landscaping to make it easy to find. Preserve cultural heritage through signage and storytelling​. Pursue agritourism experiences that support coastal heritage​. Explore options for unique lodging in the heritage sites. Champion options for outdoor recreation adventure​ including a pitstop or overnight from touring the adjacent East Coast Greenway.
Sample itinerary: stay at Ft. McAllister cottages on the marsh, bike to the marina for a sunset cocktail at Fish Tales the night you arrive, in the morning stroll Red Creek trail and then meander into town to tour the Ford era history museum. Grab a coffee at the Ways Station before you bike or run the 3-mile rice paddy loop at JF Gregory Park and stick around for the seafood festival where you can eat local: shrimp, oysters, clams and more. Sunday morning wake up in the park and launch a kayak to paddle the Ogeechee River and explore marsh areas or consider a boat trip to Ossabaw Island. The Visitor Center located in the beautifully restored Ford bakery will guide you with these experiences and more.