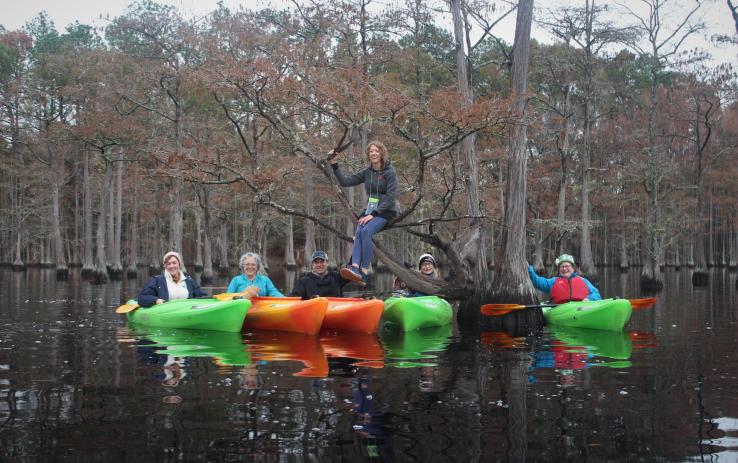 TPD - Resource Team Program Information
Since 2010, Explore Georgia, the tourism division of GDECD has provided technical assistance to over 200 communities through its Tourism Product Development (TPD) Resource Team program. The program assembles small groups of tourism professionals, market segment experts and community developers to conduct visits to predominantly rural communities to evaluate potential for innovative and unique experiences based on local culture, natural resources, and heritage.
Following the reconnaissance visits, TPD Resource Team members research and develop their observations to produce one collaborative, in-depth report of sustainable recommendations for existing tourism product enhancements and future product development that includes tremendous marketing and funding resources.
Interested communities should email a request from an elected official; form a county-wide implementation team, complete an evaluation to form a baseline of tourism assets; and work with the resource team manager to craft a 1, 2, or 3-day itinerary for the site visit. The year-long process culminates when the team returns to the community to present the recommendations at a town hall. Visits in 2021 may be virtual due to the pandemic.
To request a TPD Resource Team, please have your locally elected official send a formal request to Tracie Sanchez, Tourism Product Development Manager, at tsanchez@georgia.org. Once we receive your request, you'll begin working on the community self-evaluation / asset inventory and submit that as proof of readiness for a team.
2021 Schedule
Columbia County, Jan 13-14;  Walker County, Feb 17-18;  Ware County, Mar 17-18
Warner Robins, Apr 14-15;  Towns County, May 19-20;  Warren County, Jun 16-17
Murray County, Jul 14-15;  OPEN, Aug 11-12;  Brookhaven, Sep 15-16
Hartwell, Oct 13-14;  Pickens County, Nov 17-18;  Troup County, Dec 8-9