Georgia Tourism Premieres New Statewide Promotional Videos
"We Are Georgia" showcases the state's unique experiences across nine travel regions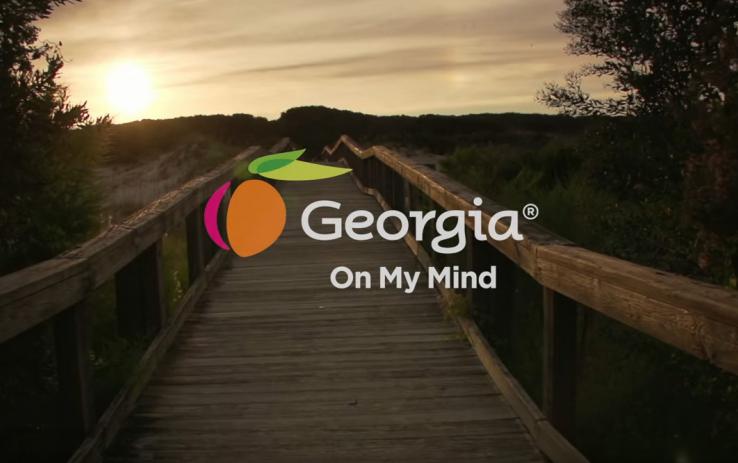 Atlanta, October 28, 2015 – The Georgia Department of Economic Development's Tourism division premiered its new promotional videos "We Are Georgia" today. The videos were debuted during a private preview event for tourism industry partners, crew, and media at the Center for Civil and Human Rights in Atlanta. "We Are Georgia" features Georgia's nine tourism marketing regions and provides viewers with a captivating visual of the many unique and varying offerings across the state.
From Georgia's shallow marshes on the coast to the rolling hills of North Georgia, potential visitors can now see the state's diverse landscape to help inspire new vacation ideas. The series of nine regional videos will be utilized in the state's 11 Visitor Information Centers (VIC) and at the new Hartsfield-Jackson Atlanta International Airport Visitor Information Center that is slated to open after the first of the year.
"One of the main reasons Georgia is such a compelling place to visit is the people who have chosen to invest their lives in sharing their love of our state with visitors, said Kevin Langston, Deputy Commissioner of Tourism at the Georgia Department of Economic Development. "These new, first-of-their-kind videos tell Georgia's story in a very unique way. They illustrate the diverse landscapes and unique travel experiences that Georgia boasts, along with the passionate people who call her home. We could not be more pleased to share them with our visitors."
Following an RFP process in February 2014, Craig Miller Productions, Inc. was selected to complete the project. Each video is two minutes long and is paired with original music composed by Georgia composer Brandon Bush (Sugarland, Train, John Mayer); mixed by Georgia GRAMMY® Award-winning producer, mixer and engineer Matt Still (Elton John, Outkast, Lady Gaga); and directed by award-winning writer/director Takashi Doscher from Atlanta. Footage was captured in 58 locations across the state over 65 days. The crew traveled over 6,800 miles during the course of a year. More than 70 hours of high definition video imagery was collected.
"With this series of videos we set out to capture a moving portrait of Georgia Tourism. A portrait that engages viewers through the power of connection, and communicates there is a story to be told," said Craig Miller, Executive Producer at Craig Miller Productions, Inc. "Our goal was to create a cinematic story through the authentic involvement of the very Georgians who make this state such a great place to visit."
This amazing video footage will also be used to create two brand new Georgia Tourism television commercials spots that will begin airing in target markets spring 2017. In addition, these videos will live on ExploreGeorgia.org, the state's primary consumer marketing tool, as well as on Explore Georgia's YouTube™ channel. To find out more about "We Are Georgia" and to view the videos, visit http://budurl.com/WeAreGeorgia. 
About GDEcD
The Georgia Department of Economic Development (GDEcD) is the state's sales and marketing arm, the lead agency for attracting new business investment, encouraging the expansion of existing industry and small businesses, align workforce education and training with in-demand jobs, locating new markets for Georgia products, attracting tourists to Georgia, and promoting the state as a destination for arts and location for film, music and digital entertainment projects, as well as planning and mobilizing state resources for economic development. www.georgia.org