International Tourism Marketing
Explore Georgia inspires international travel to our state through a mix of consumer and travel trade efforts. Global market selection is driven by international opportunity and visitation data, and resources are currently focused in Canada, Germany, and the UK, where we work with partners Brand USA, LMG, and KBC, respectively.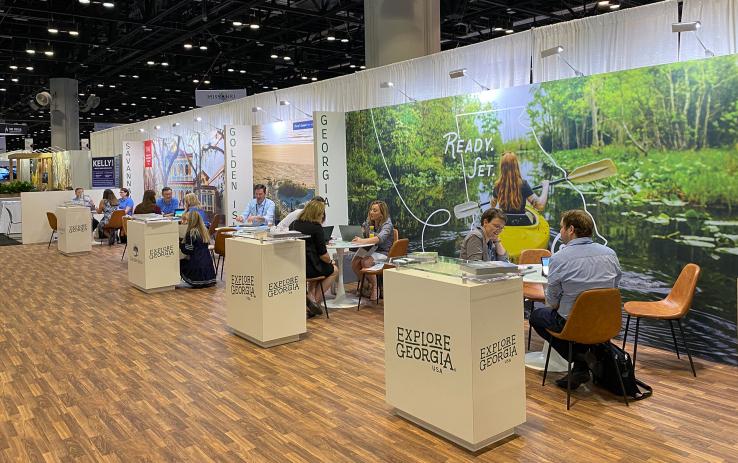 Explore Georgia booth at IPW 2022
IPW 2023 Partner Opportunity
In 2022, Explore Georgia tested a new, integrated Team Georgia in-line booth space. On the heels of this successful test, Explore Georgia will be continuing with the Team Georgia booth and expanding our presence at IPW 2023 to a full aisle, opening this show up to more partners. In addition to the booth, partners will have the opportunity to join BrandUSA's Media Marketplace.
Space will be reserved on a first-come, first-served basis, so be sure to act fast!
Questions? Please contact Regan Young or your Regional Marketing Manager.