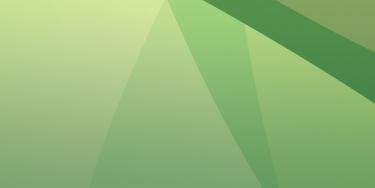 FAQs
On behalf of Explore Georgia, we're delighted that you will be attending the Georgia Governor's Tourism Conference and look forward to seeing you. Here are answers to some of the most frequently asked questions:
Where is the conference being held?
All conference sessions and the Welcome Reception will be held at the Classic Center in Athens, Georgia, located at 300 N. Thomas Street, Athens, GA 30606.
What is the dress code?
Business casual attire is appropriate for all conference events on Sunday, Monday and Tuesday. Wednesday's Governor's Luncheon is business attire.
Are masks required?
A mask mandate is in effect in Athens-Clarke County public spaces and on public transport to maximize protection from the variant and to possibly prevent spreading it to others. Please bring a mask and review the conference Health & Safety page for more information. 
When does the conference begin?
The conference begins at 1 p.m. on Monday, August 1, 2022. Please remember that noon – 1 p.m. is the busiest time for the registration desk, so allow extra time. Registered partner attendees are encouraged to attend the Professional Development Network sessions on Monday morning from 9-11 a.m.
What are the Professional Development Network Sessions?
These are interactive, working sessions intended to foster an environment of collaboration among Georgia tourism industry partners. There will be three concurrent sessions with different focus areas: marketing, research, and visitor services. Each session will be guided by Explore Georgia staff to encourage dialogue among the participants about relevant topics and trends. Sessions will be held on Monday morning, 9-11 a.m.
NOTE: We ask that sponsor and vendor attendees refrain from attending the PDN sessions. Thanks for your understanding!
Are evening events included in the conference this year?
In the past, we've had sponsored evening events. Based on your feedback, we know that you want to have time to spend with colleagues, business partners, and to explore the host city. This year, we will start the conference with a welcome reception on Monday; afterward, you will be free to explore Athens on both Monday and Tuesday night. We encourage you to make plans to experience the dining and entertainment scene in downtown Athens. To assist, the Athens CVB has put together a list of their favorite spots.
I was thinking about arriving early and attending the Georgia Tourism Foundation Event. What is included in the $150 ticket price?
The Georgia Tourism Foundation board of directors is hosting a new pre-conference evening event! This fundraiser includes hors d'oeuvres, open bar, and local Athens entertainment. The event will be held in the beautiful Rialto Room at the Hotel Indigo in downtown Athens.
Can I get copies of the speaker presentations?
The handouts and presentations that are shared by our speakers will be available post-conference on our website for your reference.
What can I do to ensure a positive experience in the sessions?
Be on time.
Provide speakers with your undivided attention.
Set your phone to silent prior to entering a session or meal function.
Bring something to take notes on. The conference will not provide notebooks.
Turn off all laptop and tablet devices unless taking session notes.
What if I cannot attend? Can I get a refund?
If an attendee must cancel on or before July 15, a refund will be issued minus a $50 processing fee. We regret that refunds cannot be made within 10 business days of the meeting.
If I cannot attend, can I send someone in my place? Do I need to let you know before the conference?
Substitutions are allowed within the same organization. Substitutions can be made prior to the conference or onsite.
I'm paying by check. Where do I send it?
Send it to the Georgia Tourism Foundation, Attn: Temeka Blackwell, 75 5th Street NW, Suite 1200, Atlanta, GA 30308. If you need a W9, please contact Temeka at tblackwell@georgia.org.
When can sponsors set up?
Early set up is available on Sunday, July 31 from 1-5 p.m. Regular set up begins on Monday, August 1 at 9 a.m. You must be completely set up no later 12:30 p.m. on Monday; the conference begins at 1 p.m. that day.
When can sponsors break down?
Sponsors may begin breaking down your booth on Wednesday, August 3, no earlier than 10:45 a.m. or once the morning break concludes.