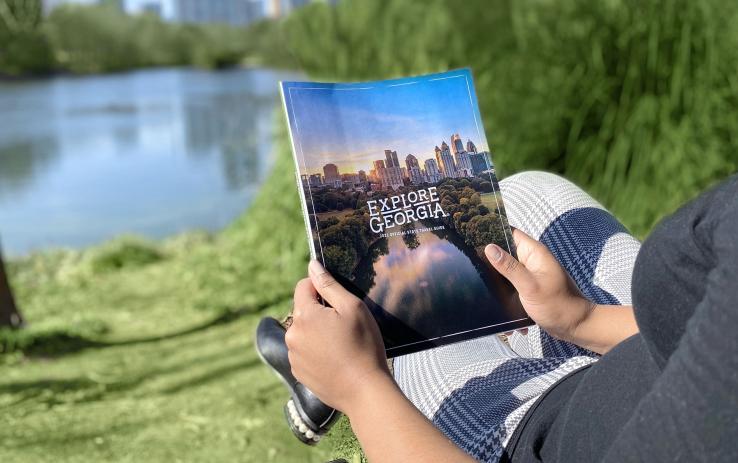 Explore Georgia Travel Guide Advertising
The state's official Travel Guide serves an inspirational role for travelers and as a resource for Explore Georgia's tourism partners.
Travel Guide Advertising Contacts
Miles Partnership serves as the publishing partner for the Explore Georgia Travel Guide. Please contact Miles with questions on Travel Guide opportunities or to reserve your space.
Carly Stedman Norosky
Travel Media and Marketing Executive
Miles Partnership
(202) 681-8169
Carly.Stedman@MilesPartnership.com
Distribution
The guide is primarily distributed through:
Explore Georgia Visitor Information Centers (VICs): nine locations throughout the state that assist 13 million visitors, annually
Direct requests on ExploreGeorgia.org
Direct requests through 1-800-VISITGA
Regional Visitor Information Centers: 60 locations throughout Georgia operated by local CVBs and Chambers of Commerce
Georgia State Parks and Lodges
Newsstands throughout Georgia and the Southeast
Statewide events and festivals
Consumer and industry trade shows
Hotels, resorts, private home rentals, and bed & breakfasts
Georgia State Capitol