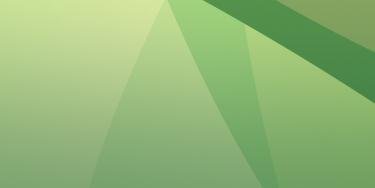 RVIC Workshop
New this year, we've combined the Regional Visitors Center (RVIC) Conference with the Georgia Governor's Tourism Conference. RVIC programming will be added to the conference as a new, one-day workshop, with a separate ticket price. This change will allow RVIC attendees to participate in RVIC-focused programming, as well as the opportunity to participate in two days of the state's largest and most impactful tourism conference.
The new RVIC Workshop will combine the best elements of the previous RVIC conference - panels, networking events, and more - to provide Georgia's visitor services professionals with approaches to understanding and enhancing the experience of all visitors to the state.
RVIC Workshop is an interactive event where experts will share best practices and provide specialized knowledge to take your visitor center to the next level. 
Monday, August 30, 2021
Sponsored by: Villa Rica CVB
8:00am - 5:30pm | Registration Open
Boardroom, 1st Floor
---
8:00am - 9:00am | Networking Continental Breakfast
1st Floor
---
9:00am - 10:00am | Welcome & Update from Explore Georgia 
Speaker:  Mark Jaronski, Explore Georgia
Conference III-V, 1st Floor
---
10:00am - 10:15am | Break
1st Floor
---
10:15am - 11:45am | What if your People Skills aren't such a Peach?  Communication Without Confrontation after COVID
Speaker:  Vincent Phipps, Communication VIP
Conference III-V, 1st Floor
Speak with more facts and less feeling during moments of frustration and high emotion. Identify the words and phrases that can negatively impact rapport and relationship building. Control conversational flow by understanding five types of responses that impact communication flow.
---
12:00pm - 1:15pm | RVIC Workshop Lunch 
Sidney's Restaurant, Main Floor
---
1:30pm - 2:15pm | 5 Free, Essential Things You Should Do on Google Now
Speaker: Taylor Litzen, Miles Partnership
Conference III-V, 1st Floor
Google Search, Google Maps and Google My Business have grown in their dominance as primary sources of information for locals and visitors in choosing where to go, what to do and how to spend their money in your destination. This practical overview will walk you through 5 essential – and completely free things you should do to enhance how your destination and business partners appear across these critical platforms during the recovery from COVID-19.
---
2:15pm - 2:30pm | Break
1st Floor
---
2:30pm - 3:45pm | Taking your Social Media to the Next Level
Speaker: David Fluegge, Fluegge Consulting, Miles Partnership Partner
Conference III-V, 1st Floor
Social Media, if you manage a page you have more than likely seen the reach and engagement drop over time. In this session we will discuss the importance of paid strategies that complement your organic efforts so you can be on your way to reach and moving your target audience. You will learn targeting types, ad types, optimization, how to create compelling content (and the importance of it) and so much more. When you leave you will be better prepared to reach your target audience both organically and through paid efforts.
---
3:45pm - 4:00pm | Break
1st Floor
---
4:00pm - 5:00pm | Network Breakouts
Each of the 9 Visitor Information Center Managers will lead group discussions with their RVIC networks. 
Conference III-V, 1st Floor
---
6:15pm - 9:30pm | Transportation
Sponsored by:  Lake Lanier CVB
---
6:30pm - 9:00pm | Evening Event - Margaritaville
Sponsored by: Lake Lanier CVB
Kick off your shoes and kick up your heels with your RVIC friends plus the full conference attendees! We'll vibe to some beach tunes from Jim Asbell and the Tropaholics while enjoying an open bar with tasty cocktails and brews. Don't miss the frozen margarita stand and our fun beachy photo ops. Landshark Bar & Grill will serve up tasty beach picnic options including Cheeseburgers in Paradise, Coconut Shrimp and Frank & Lola's favorite pizza pies. Wear your flip flops, shorts, sundresses and other beach attire. Exciting options for entertainment include boat rides, beach volleyball, corn hole and of course all the lounge chairs and umbrella drinks you can handle.