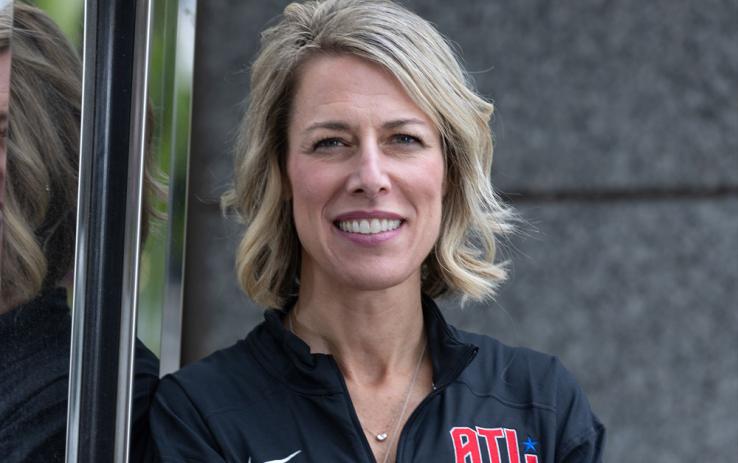 Morgan Shaw Parker
President and Chief Operating Officer | Atlanta Dream
Morgan Shaw Parker brings 26 years of experience across all levels of sport business, including the NFL, NBA/WNBA, NCAA and NIKE, Inc. She currently serves as President and Chief Operating Officer of the WNBA's Atlanta Dream, overseeing day-to-day business operations and revenue growth, and working closely with ownership to set the direction of the organization and build the strategic vision, including sponsorships, ticketing, retail, marketing, digital, in-game experience, human resources, community engagement and fan data/analytics.
Prior to the Atlanta Dream, she served as Vice President and Chief Marketing Officer at Arthur M. Blank Sports & Entertainment (AMBSE), where she led marketing and communications initiatives for the Atlanta Falcons and Mercedes-Benz Stadium. During her tenure, she led her team to take home nine regional Emmy Awards, 19 regional Emmy nominations, three platinum, two gold AVA Digital Awards, two Webby Awards and one Hashtag Sports Award.
Shaw Parker also spent more than a decade at NIKE, Inc. working on the 2008 Olympic Games in Beijing, China, the 2010 Olympic Games in Vancouver, Canada, and 2016 Olympic Games in Rio de Janeiro, Brazil, in addition to the NFL, MLB, NBA, WNBA, NCAA college football, as well as Nike men's and women's training, sportswear and running divisions.
AdWeek named Shaw Parker as one of its "2019 Most Powerful Women in Sports," and Sports Business Journal has recognized her as a "Game Changer" in the sports industry – an award given to women who are making an impact in sports business. Shaw Parker sits on the board of the Atlanta Sports Council and plays an active role in schools and community organizations that empower women.