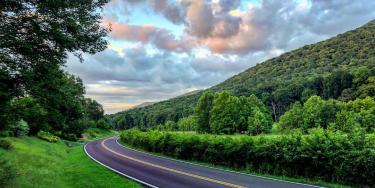 Recovery Marketing Grant & Co-Op
As part of the FY2021 amended budget, Governor Brian P. Kemp and the Georgia General Assembly allocated $1 million to Explore Georgia, the tourism division of the Georgia Department of Economic Development, to support marketing efforts to bolster the recovery of Georgia's tourism industry from the COVID-19 pandemic. 
Half of those funds ($500,000) have been allocated to create the Explore Georgia Tourism Recovery Marketing Grant Program. The other half will be available through 1:1 matching co-op programs with TripAdvisor ($400,000) and Northstar Meetings Group ($100,000). 
 
The Explore Georgia Tourism Recovery Marketing Grant and co-op programs are designed to provide relief to areas of the state most dependent on tourism and will fund promotional efforts during the recovery of the travel industry throughout the remainder of 2021. 
 
According to the latest Longwoods International tracking study of American travelers, 88% of travelers now have travel plans in the next six months, which is the highest level in more than a year. These programs are focused on capturing the anticipated increase in domestic travel and take advantage of this recovery opportunity. 
Explore Georgia Tourism Recovery Marketing Grant Program
(Partners must be logged in to access the grant application form. To login, click the login button at the top of the page. Not a member? Request access here.)
Explore Georgia Tourism Recovery Marketing Co-Op Programs